Club Med Welcomes Families To Maldives
Club Med is delighted to announce that its two top class properties in the Maldives are welcoming children from this summer, giving families the opportunity to experience an all inclusive Maldives holiday in fabulous accommodation, located in perhaps the most perfect natural setting in the world.
Fun-filled family all inclusive holidays with children's activities at the Kani Resort. Upscale and intimate villa holidays in pristine nature at the Finolhu Villas
The Kani Resort started offering children's activities for kids from four to 17-years-old from July this year, and the Finolhu Villas threw open its doors for family guests with children 12-years-old and up from May this year also.
"The Maldives is one of the most unimaginably dreamy destinations on the planet and our Finolhu Villas and Kani Resort represent the perfect choice for families wanting to explore this extraordinary part of the world. We're really thrilled to be able to open up this slice of heaven to families," says Club Med East South Asia Pacific CEO, Heidi Kunkel.
"While the Maldives has traditionally been thought of as a resort for honeymooners, we have found increasing demand from people with young families, so we're delighted to be able to respond to that need. After all, why should couples have all the fun!"
Kani Resort: Activities
With sports such as kayaking and sailing on offer along with nature activity workshops, arts and crafts, group games and fun distractions such as clown hunts and sandcastle challenges, youngsters are guaranteed to have a great time.
Activities for older teenagers include table tennis, beach volleyball, kayaking, snorkelling, sailing and dance shows as well as outdoor movie screenings under the stars. If that weren't enough, a wide range of water sports* such as parasailing, fun tube, kids scuba diving and water-skiing are among a host of other activities available for kids along with submarine, fishing and scenic flight excursion programmes* that kids will love (*at extra cost, minimum age varies depending on programme).
Finolhu Villas: Top-end
With beautifully spacious and private rooms surrounded by incomparable natural beauty, the Finolhu Villas Villas represent the pinnacle of top-end accommodation and service in the Indian Ocean paradise. The Finolhu Villas offer guests the most refined, luxury services available as well as access to Kani Resort's facilities.
The Finolhu Villas have opened their sunset/sunrise beach villas for families, who can also visit the Kani Resort to enjoy the children's activities on offer there.
Best choice for a family holiday in the Indian Ocean's pristine perfection
The two resorts are just a 40-minute speedboat ride from the Maldives' international airport. Sitting on stilts above the crystal-clear turquoise water and powdery white sand that make the Maldives one of the most recognisable and desirable holiday destinations in the world, the Finolhu Villas are conceived to be the last word in luxury. No effort has been spared in ensuring the Villas represent the ultimate destination in the Maldives through a unique blend of refinement, exclusivity and eco-friendly design.
The huge range of choices on offer gives guests the chance to enjoy a different paradise every day in a truly unique location. And while the children are having fun with their activities, parents can fully relax and spend some quality time together in this most romantic of destinations.
About Club Med
Club Med is the premium location for all-inclusive international holidays that meet everyone's different needs –  packages take holidays to a new level of enjoyment. Club Med caters to people of all ages and interests. Even the top kids club Bali has to offer.  Club Med Maldives Holiday Packages or Phuket packages all include gourmet meals, transfers, accommodation – which blends comfort & tradition – sports, leisure, all-day open bar, refreshments, night entertainment and so much more.
For more information on Maldives Holiday Packages, including all inclusive Bali packages, please visit the website:  https://www.clubmed.com.au
Media Contact:
Name: Emma Cayeux
Organization: Club Med
Address: 227 Elizabeth Street, Sydney NSW 2000
Phone: 1800 258 263
Sydney's Dux College Now Accepts Enrolments Throughout The Year
Dux College, the Sydney based tutoring institution with teaching locations in Bondi Junction and Parramatta are now accepting enrolments throughout the year.
Dux College's year 12 tutoring programs prepare students for their assessments and exams throughout their final HSC year. All syllabus content is covered comprehensively, with a strong focus on exam technique, giving students the best chance at achieving a band 6 / E4 result and maximising their ATAR.
Dux College give students the best possible start towards their HSC. They offer small class sizes of around 5 to 8 students in each of their weekly 2 hour lessons.  Tutors are fully accessible to parents to get updates about their child's progress. A report for each enrolled subject is also given at the end of each term detailing the student's progress.
Mr Hong Li, Founder of Dux College said, "Enrolling students earlier in the year is recommended. There is less workload for students to catch up on and ensure students keep the momentum of the class pace." He went on to say, "we get the best results from students that stay with us throughout the HSC course. Our tutors are among the top of the state, are excellent at breaking down complex concepts into smaller manageable parts, and can show our students how to structure exam responses for full marks."
The Dux College class tutor covers theory, example questions and relevant exam techniques. Classes are highly interactive and even the shyest students participate in class discussions. Small class size also allows individual attention to be given to each student. Tutors are very aware of each individual student's progress, strengths, weaknesses and can communicate this with parents when requested.
Mr Li said, "In 2015 the top ATAR was 99.95 and was to our student D. Deng from North Sydney Boys. 81% of our students in 2015 scored above 90 ATAR, 76% scored band 6 in the subjects we help them with. These results are based on students who have stayed with us throughout the HSC course."
Dux College tutors are among the top of New South Wales, are excellent at breaking down complex concepts into smaller manageable parts for students and can show how to structure exam responses to gain full marks.
About Dux College 
Dux College is a Sydney, New South Wales, Australia based results-driven HSC tutoring institution with teaching locations in Bondi Junction and Parramatta.
The College offers HSC Chemistry Tutoring, as well as Math, Science, Physics, English, Biology and HSC Economics tutoring programs for years 9, 10, 11 and 12.
Tutoring programs follow the syllabus closely and provide a comprehensive understanding of the theory, skills and techniques to succeed in HSC. Whether to raise assessment ranks at school, or see significant improvements in exam results, Dux College can help achieve these desired outcomes.
Media CONTACT
Mr Hong Li
Dux College
Ground Floor, 30 Cowper St, Parramatta, NSW Australia 2150
+61 2 8007 6824
GOING EXPERT – A NEW WAY FOR TRAVEL
Going Expert have just launched their new website connecting travellers with been-there travel agents. They don't sell travel and don't compare prices, they put the Traveller in touch with Travel Agents who have been to that destination.
Going.Expert is a new travel platform allowing travellers to connect with travel agents who have actually been to the destination they are planning a trip to. This gives the traveller the booking experience and dollar savings of an industry expert with the destinational local knowledge of a seasoned traveller.
Last year (7/2015-6/16), outbound travel departures by Australian residents reached 9.6 million, with 60% of those being for a holiday. The majority of those traveller holidays (77%) were between 2 weeks and 2 months. That's a lot of travellers and a lot of holidays, many to London. Given the proliferation of online booking platforms, it is interesting to note that almost 53% booked with a travel agent, a growth of 4.3% from the previous year.
There has been a definite downturn in using an online booking platform since 2010 due to traveller frustration brought on by lack of planning flexibility, definite lack of local knowledge and wasted hours, if not days spent researching. The online booking platforms are aggregating available flight, hotel and packaged holiday data from multiple sources; they aren't planning a vacation for the individual.
In-line with the decrease in booking directly online is an increase of booking through a travel agent. By booking with a travel agent, travellers are realising that all of the planning work is being done for them, and the travel agent has the efficient booking systems at hand to find the right deal at the right time, saving them valuable time and money.
So the traveller is certainly doing the right thing booking through a travel agent, tapping into their wealth of experience, but how does the traveller find a travel agent who knows the local knowledge of the destination really well, in order to maximize the destination experience for the traveller.
"If you want to pick up a quick inflexible, impersonal packaged holiday then go ahead and use the online booking platforms, and pray that nothing goes wrong during your trip. But if you want a holiday that will be memorable for every last organised detail, and have someone to back you up even when you're away, then you better use a travel agent who has been there", says Mr Rogan Carroll, creator of a new connection tool for travellers. "That's where Going.Expert works for the traveller."
By connecting with a Travel Agent through Going Expert the traveller is getting the local knowledge of a travel specialist, someone who has actually been there. They know the restaurants, the culture, the tours, where to go, and where not to go, they will probably even know which side of the hotel to stay on.
GoingExpert was developed by Mr Carroll out of frustration from wasting hours and days researching a holiday, then getting frustrated even more when sitting with travel agents who refer to a brochure on their rack, or research online information to find out about the destination while sitting there with them. Travellers are time poor these days and want instant results and they want the real "been-there" knowledge on the destination they are travelling to.
"This is not a platform for someone who just needs a flight or hotel, there are plenty of aggregators doing that, this site is for the Traveller who wants to get the most out of their trip. If you want to turn your trip from a good holiday to a memorable lifetime experience, then use www.Going.Expert ," explains the CEO and Founder of this new and unique travel platform.
Going Expert doesn't sell travel and doesn't compare prices, they put the Traveller in touch with Travel Agents who have been to that destination. And it's not putting them in-touch with the travel agency office either, this is about one-to-one connections with the actual travel agent who has been there. Backing up the database are destination travel agents currently covering 102 countries, including the United Kingdon and growing daily, ready for travellers to match with.
So for the traveller, know where they are going, and are ready to book with someone who knows the destination intimately then visit www.Going.Expert and find a travel agent who has "been-there". Going Expert is Free to use with no annoying backend advertising – just a pure tool to connect the traveller with the travel agent who knows all about the destination(s) being travelled to.
About Going Expert
GoingExpert is a Travel platform serving the needs of international travellers. Going.Expert connects Travellers with "been-there" Travel Agents; maximizing their travel experience by using a travel agent who has real local knowledge and extensive insights of a number of travel destinations.
Media Contact:
Mr Rogan Carroll
Company Name:  Going Expert
Email:  travel@going.expert
Phone: +61 (02) 8310 4065
Website: https://www.going.expert
Vantage FX Forex Broker Review Released By Online Brokers Australia
Earlier today, Forex and CFD trading website Online Brokers Australia published a thorough and unbiased consumer review of Forex brokers, including Vantage FX . The conclusion being that while it excels with RAW ECN forex commission of only $3.00 with competitive raw ECN spreads. The foreign exchange broker however, unfortunately loses points as they do not provide contracts for difference (CFDs) on equities, however this is of no consequence to those not trading equities.

While other "run of the mill" consumer review sites often focus solely on promoting just the good qualities of a product in order to make affiliate sales, Online Brokers Australia strives to tell the complete story.
Stuart Young, Founder and Reviewer at Online Brokers Australia said "Our reputation is immensely important to us. If we don't tell the truth, we serve no benefit to the online trading community. If people can't trust us, then we have failed in our mission to provide the very best broker reviews, and make it easy for online traders to choose a quality broker. That's why we don't hide behind "faceless" reviews like many other comparison web sites do."
The following extract makes a good summary of the review:
Vantage FX review has revealed a great all-round, award winning ECN / STP Forex broker. Their pricing is very competitive, excellent customer service and execution combined with a good range of ECN Forex pairs. Active Forex traders can also earn 8.88% interest on their account balance… just meet the monthly volume target to qualify. This is a unique offering among Forex brokers!
Online Brokers Australia was created by Stuart Young in 2014. Stuart Young got the idea for the site when he saw the need to provide a review and comparison site that actually made the broker selection process easy.
Since it first went online, Online Brokers Australia has published many reviews on products in the Forex trading market and always aims to make it easy to choose a reputable, Australian regulated, Forex broker who will meet traders needs, with its reviews.
Stuart Young also adds "For any consumer wanting to check the legitimacy of a review, or know if they can trust the source, I advise them to ensure they know who is actually behind the review or web site. Don't trust such an important decision on information from a web site that doesn't clearly state the person/s behind it and their experience."
SUMMARY
Online Brokers Australia releases its complete and unbiased write up and review of Vantage FX, reaffirming its commitment to truthful, honest reviews.
Online Brokers Australia's complete and unbiased write up and review of Vantage FX can be found at: https://www.onlinebrokersaustralia.com.au/forex-broker
Sydney City Tours
Your Sydney Guide Now Offers Private Sydney Tours
Scott Ricketts is the founder of Your Sydney Guide and is both an enthusiastic adventure guide and accredited IATG Sydney Tour Guide.
He launched the boutique guided tour business in Sydney to deliver visitors with a unique experience  and for local residents to enjoy some of the many delights the region has to offer but not yet seen for them selves.
Personally Guided Sydney City Tours
Scott is well known for his passion for adventure and travel and has seen him taking several guided tours into the deep powder snow of Hokkaido, Japan. He has also taken tours and traveled himself extensively through the UK, The Pacific, as well as many parts of Asia, North America and Europe. So he is well versed on what visitors to Australia are expecting in Sydney City Tours
The close proximity to Sydney makes the Blue Mountains an ideal day trip from Sydney that visitors can do and rave about.  The distance and highway drive allows a relatively short drive time which gives a full day of enjoying the delights of the region.
Your Sydney Guide staff can personally create the perfect day to suit any group or location that may be of individual interest to a small party. The small size of groups that the transport caters for allows the tours to be tailor made to take in the wonderful sights of Sydney's regions. You are guaranteed friendly service and an attentive style to ensure a great experience is had by all.
When booking a trip, guests can log their interests and requests via email. This will ensure they are included in the Sydney day trip experience.  'Blue Mountain'  Guests enjoy this process and can create a day of what is recommended  as well as their special winery or iconic location to be included, in what will be for many a once in a lifetime visit to the region.
Your Sydney Guide also offers tailor made tour itineraries of the beautiful Sydney  coast that can be personalised to the interests of any group. Tours can be as relaxed or as adventurous as the group desires.
You can learn more about Your Sydney Guide and the Sydney City Tours offered by visiting the website.
Media Contact Details:
Company Name: Your Sydney Guide
Owner: Mr Scott Ricketts
Address: 88A Gloucester Road Hurstville,
NSW Australia 2220
Phone:  +61 (02) 8916 6191
Hiring of The Classic Tiffany Chair Still Popular For Sydney Weddings
Leading Sydney event hire company, The Party Hire Group,  confirms the trend is continuing to grow for weddings event planners hiring The Tiffany Chair for guests to sit on at weddings they arrange.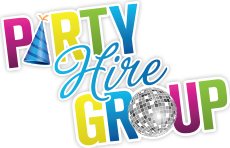 The tiffany chair, also know as the Chivari chair, is the most elegant event chair available for hire. This chair is the most sought after for weddings and engagement parties in Sydney. The Chivari chair can transform a wedding setting, offering pure beauty and comfort. For those wanting a more modern look than the traditional white or gold tiffany chair hire, the clear tiffany chair, especially for wedding receptions is increasing in popularity.
The modern Tiffany chair look is very much in line with its original design crafted in 1855. They look extremely stylish, are very practical and exceptionally comfortable to sit on for long periods, as required for corporate and celebratory events.
Lavish events held across Sydney, and other cities of Australia, require large numbers of tables and chairs. Event organisers have been able to accommodate this by engaging specialist hire companies like The Hire Group that provide tiffany chair hire Sydney wide.
The Tiffany chair was designed in 1807 by Italian designer Giuseppe Gaetano Descalzi. The designer lived in the town of Chiavari, on the northwestern Italian coast. Because of its design origins, the chair is also known as a Chiavari chair.
The chair was accepted as a great design then that became known as the tiffany chair and brought rise to many factories opening in Chiavari and surrounding towns. Today it is still seen as an elegant chair to suited to compliment regal events and is now manufactured globally.
To learn more about table hire Melbourne Services of The Party Hire Group, including the popular white and gold tiffany chair hire visit the website.
Business Contact Details:
Address: Unit 1/26 Mcilwraith Street, Wetherill Park, NSW, Sydney 2164
Phone: 1300-33-99-81
info@partyhiregroup.com.au
Credit Repair Clinic Offer No Win – No Pay Engagements
Leading Australian credit repair company Credit Repair Clinic encourages those seeking repair of their credit history to only engage an organisation that charges all fees on a no win – no pay basis as they do.

One of Australia's leading credit repair companies Credit Repair Clinic encourages those seeking repair of their credit history to only engage an organisation that charges all fees on a no win – no pay basis.
Mrs Mary Trimarchi principal of Credit Repair Clinic said, "Those seeking to clean up their credit history should only engage credit repair companies that fully understand the complexity of the work. Too many people proceed with inexperienced operators and pay high fees up front for removal of defaults when not all can be removed." He She went on to say, "We only charge fees on a no win – no pay basis and our clients appreciate this transparency."
There is quite an array of billing methods employed by credit repair Australia wide companies from a single up front fee, billing scale percentages for completed work, right through to the no win – no pay method that Credit Repair Clinic employs. To learn more about this billing method visit the website via this link.
Mrs Trimarchi said, "It is important that the company engaged also looks at all credit repair Sydney reporting agencies and no just VEDA. There have been numerous instances with competitors only cleaning up the credit history on some databases like Veda and not all platforms being used by financial institutions. We ensure a comprehensive clean of the client's credit record is achieved and only then request any payment."
Not many people know the benefits of having their credit history repaired. The savings can be significant as shown in the following example: The interest rate difference between a good loan to someone with a good credit record and what is offered to a borrower with an impaired history can be in the order of 3%. On a $100,000 loan paid back over 10 years, the savings over the ten years in getting the credit history fixed prior to getting the loan advanced and avoiding this penalty margin can be in the order of $25,000.
Media Contact Info:
Name: Mrs Mary Trimarchi
Organization: Credit Repair Clinic
Address: PO BOX 3044 Parramatta, NSW Australia 2124
Phone: +61 (02) 9890 2655
For more information, please visit http://creditrepairclinic.com.au/
Removalists Perth Contractor Expects Continued Growth On New Immigration Data 
Leading Perth removalist company expects the strong growth they are experiencing to continue due to the continued buoyancy in migration to Australia.
Mr Michael Streat, owner of 2 Easy Removals said, "We are a beneficiary of increasing migration numbers as more people are needing to move furniture and personal belongings into their new homes and apartments" He went on to say, "The same is being experienced in the business sector where business ventures being set up by new immigrants are causing strong enquiry levels for our commercial removalist services."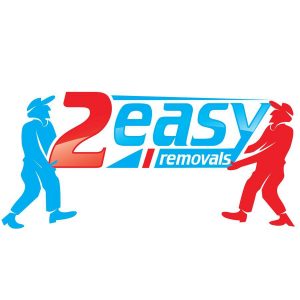 The Australian Bureau of Statistics in their latest report on the 2016 Census confirm that there were 16,000 migrants arriving to Sydney each month. They also report that 366,400 residents transfered interstate across Australia in the 2015-2016 year. This was an 8.1% increase on the previous year.
Migrants in Australia tended to live in Australia's two largest cities, a trend seen in Australia since the late 1940s.  The 2016 Australian Census reported that just under half of all migrants in Australia lived in Sydney or Melbourne, with 1.4 million residents of Sydney being born overseas. However, there are strong numbers moving to other large cities, including the 2 Easy Removals operations location, Perth.
Mr Michael Streat said, "We have been providing removalist and storage servives for residential and business owners for over fifteen years now and there has been a marked increase in requests in recent years for our services, not only by new arrivals to the country, but also from those moving interstate."
About 2 Easy Removals
2 Easy Removals is a removals company in Perth specialising in home removals, apartment relocation, office moves and properties with difficult access.
They have local knowledge, access to numerous storage depots, an interstate transport network and offer competitive pricing for both removal work and storage options.
They operate in the Perth Metropolitan region and beyond including Joondalup to Fremantle and Kalamunda to Canning Vale.
For more information about this Perth Removalist company, please visit the website:  http://www.2easyremovals.com.au
Media Contact:
Name: Mr Michael Streat
Organization: 2 Easy Removals
Address: 45 St Georges Terrace, Perth, Australia 6000
Phone: +61 434 593 834
Nexus Business Sales' Asian Alliances Bear Fruit
Nexus Business Sales (NBS) is pleased to report that the work it has done over the last 4 years in establishing its operations in Indonesia and Singapore is creating opportunities in the New Zealand market place. Together with its mid market M&A partner firm, Mandanex Capital, it has also established a number of strategic alliances across the Asian region.
Sean Synnott, the Wanaka based Director of NBS, said "We have been working hard for a number of years now to establish alliances with a number of leading players across the Asian region, and to bring the regional access that offers into the NZ market. This brings both inbound and outbound investment opportunities at the mid-market level, but also for successful SME businesses. Our team has a long history of living and working across Asia, and with feet on the ground there, we bring a unique service."
Commenting from Auckland New Zealand, Nexus Business Sales' North East Asia Development Manager, Kenji Yamaguchi highlighted the benefits that strategic alliances bring. "Our alliances with a range of well established M&A firms in Japan are bringing genuine buyers into the New Zealand market. These buyers are very comfortable dealing with a company such as ourselves who understands the real world operating environments in both countries".
NBS is on of the leading New Zealand Business Brokers based out of New Zealand's South Island, and has business brokers operating in all the main centers across the country. Mandanex has representation in Australia, Indonesia, Singapore and Japan.
To learn more about the New Zealand operations and the services offered, visit the website here: https://www.nexusbiz.co.nz
About Nexus International Group
Nexus International Group companies provide 'best in class' services in the areas of M&A and business sales. They also perform business valuations and advisory work in the lead in to your proposed transaction. The operations are located through NZ, Australia, Indonesia and other parts of Asia. The team blends experienced executives with highly qualified younger talent.
Nexus International Group boast many years of on the ground experience across Asia, which brings a depth of networks and practical know how in those markets. Nexus International bring together teams needed to represent mid-market companies through to small family business owner businesses seeking investors for growth or divestment.
Media Contact
Sean Synnott
Nexus Business Sales
Phone: +64 3 443 0043
Email:   info@nexusbiz.co.nz
Address: 14 Dunmore Street, Wanaka, New Zealand 9343
Website: https://www.nexusbiz.co.nz
Sydney Museums Get Magical Addition
Located in the museum precinct of Sydney, the Australian Museum  of Magical Arts has now opened its doors  
Collections of art and historical relics have attracted the curiosity and desire of discovery for people around the world since ancient times. Museums educate and inspire. They have become a vital institution to the study of the past and a place where people can cure their curiosity and expand their knowledge at the same time.  
When one thinks of visiting a museum, there is the visulisation of an establishment in a large and beautiful building. However, tucked away amongst secret walls and passageways in the tourist attraction part of Sydney, international and local visitors are discovering a new connection to the past. A new museum – one filled with wonder and mystery. A museum of secrecy, its origins from mankind's very own imagination, a museum of magic.   
The  Australian Museum of Magical Arts takes visitors on a journey back in time and through the ages of sharing historical relics but in a unique way. They are taken on a tour facilitated by a magician, and will feel as if you have entered the mindset of a magician. How a magician looks at a magic trick, how he researches, studies and creates the illusion of wonder. Viewing the art of magic and illusion from a different perspective.
Set within the walls of a magicians  theatre, The Magicians Cabaret, which houses weekly magic shows, you touch, feel, see, even smell the magic. Discover the patterns, methods, sequences and frameworks of how a magician creates magic. Feel like you have become a magician yourself, and surprisingly the wonder and mystery of experiencing magic will not vanish.  
The  museum  of magic tours in Sydney  is a creative and an intellectual expedition that inspires, entertains and may even change the mind's ability to receives layers of information, interpret patterns and experiences. Discover the wonderful and amazing contributions magicians have made to society, man and woman's remarkable powers of imagination and high levels of intelligence through the centuries. Visitors discover how magic and magicians have influenced the movie industry, Hollywood, famous actors, wars, science, medicine, art and cultures.  
"The motivation of the museum is to show you the striking power of magic and magicians, to inspire adults and children to have free and creative thought, and to remind you of the importance of imagination." says creator James Karp, a magician himself. And of course, in the presence of a magician, a magic trick or even a magic show could unfold before your very eyes.  
About Australian Museum of Magical Arts 
Established several years ago, this Sydney  museum located in the heart of Sydney's CBD,  is full of surprise,  wonder and is one of the most bewildering  things on the 'whats on in Sydney' list to do. It receives thousands of visitors from all around the world and all walks of life, thus tours are kept intimate so everyone is up close and personal. Bookings are essential.   
To learn more about and the details of the tours, visit the website here: http://sydneymuseums.com.au/contact/  
Media Contact 
Mr James Carp 
Australian Museum of Magical Arts  
Address:  91 Riley Street, Darlinghurst, Sydney NSW 2010  
Phone: +61 2 92674747  
Email: tickets@themagicianscabaret.com 
Website: http://sydneymuseums.com.au
Roof Painting Brisbane Company Expects Continued Strong Growth
Leading Brisbane roof painting company expects the strong growth they are experiencing to continue due to the buoyancy of Strong Building Numbers  and rising migration to Brisbane.
Mr Barry Hislop, new business manager for Roof Painters Brisbane said, "We are a beneficiary of the continued increasing building numbers released by the Australian Bureau of statistics for both new homes and residential alteration work" He went on to say, "although not detailed specifically in their release, the same is being experienced in the buoyant apartment market with new immigrants causing continued strong demand for new offerings coming to market."
The Australian Bureau of Statistics recently released report confirms that in the September quarter 2015 to September quarter 2016 new building work was up 8.7%  and alteration work was up 3.9%. This, on top of the 2011 Census confirming there were 5.3 million migrants now in Australia, just under half of all migrants in Australia lived in Sydney or Melbourne, with 1.4 million residents of Sydney being born overseas. Migrant arrivals to Australia continued to be strong and they tended to look at Australia's two largest cities, Melbourne and Sydney but are also increasing in numbers to Brisbane.. This has been a trend seen in Australia since the late 1940s.
Mr Barry Hislop said, "We have been in the business of painting roofs in Brisbane for over twenty five years now and there has been a marked increase in requests in recent years for our roof painting and related services. This reflects the strong building numbers being reported by the Australian Bureau of Statistics, not only for new home work but property owners adding new extensions to their existing properties. It also reflected the strong migrant numbers underpinning the demand for new residential and apartment builds."
The Brisbane real estate market has been buoyed in recent years by Chinese and other migrant buyers. The knock-on effect has been significant for trade related businesses like roofing services and luxury granny flats for adding value or upgrading of properties purchased.
To learn more about Roof Painters Brisbane comprehensive range of painting and roof restoration services, visit the website.
About Roof Painters Brisbane
Roof Painters Brisbane has over twenty-five year's experience in roof restoration & painting roofs for home and business owners in the region. They have significant local knowledge and a vast array of other contractors from plumbers to electricians to call on, if required.
Media Contact
Mr Barry Hislop
Company Name: Roof Painters Brisbane
Website: https://roofpaintersbrisbane.net.au/
Email: info@roofpaintersbrisbane.net.au
Address: Level 54, 111 Eagle Street, BRISBANE QLD 4000 Australia
Phone:  +61 07 31063388
Stop press:  Carpet Cleaning Sydney
Printer Repairs Increase In Complexity
 Leading Sydney photocopier and printer repair company, Total Print Management, in an interview with Eleven Media noted that with the fast pace of changing technology, photocopier and printer repairs have got a whole lot more complex in 2017.   
Mr Michael Merzian, Director of Total Print Management said, "As one of Sydney's leading specialists in photocopier and printer repairs we see first-hand the complex nature that repair work is becoming due to advancement in technology in recent years.  The FollowMe printing software interface is one of these and gaining great acceptance by companies concerned with security of printed material and the monitoring of it." 
Total Print Management (TPM) offers an affordable, on-site, same day service on all businesses devices. Prices are quoted upfront so there are no hidden surprises. They service business machines nationally and have stock on hand for many of the leading brands. 
Located in Sydney's Northern Beaches, TPM have technicians available in Sydney metro and all surrounding suburbs in the Metropolitan areas of Australia's Capital cities. 
Many companies are leasing photocopiers and printers due to the rising cost of the more complex models that have come to market. The owners of these, as well as business owners who don't go down the leasing route all need from time to time the services of an experienced repair company as from time to time they need servicing or something non-standard goes wrong. 
Mr Merzian said, "The changing aspects of Printer and photocopier  equipment and multifunction devices is occurring at break neck speed. We are committed to staying abreast of 'state of the art' technology as it emerges, but equipment is becoming more complex to meet home and business needs as each year passes." 
 About Total Print Management 
 Total Print Management is Sydney based and offers business owners a range of integrated print management solutions including Print Management Agreements for: Photocopier repairs, as well as repairs of printers and multifunction devices, Supply of toners for all office equipment, service agreements for all office equipment and leasing of printers & MFP devices. 
 These services are all tailored for individual client requirements using efficient solutions and the latest technology. 
 They have a broad customer base spread across the Sydney metropolitan area and customers range from individual homeowners through to large multi nationals. The company also works with insurance and construction companies, corporate and public organisations as well as Government authorities. 
 Learn more about Total Print Management by visiting their website here:    http://totalprintmanagement.com.au 
Contact Info: 
Name: Michael Merzian 
Organization: Total Print Management Pty Ltd       
Phone: 1300 366 164 
Address: Suite 72/23, 23 Narabang Way Belrose, NSW 2085, Australia 
Email: sales@totalprintmanagement.com.au
Important:
Information contained on this page is provided by independent third-party content providers. CSD-WH media make no warranties or representations in connection therewith. If you have any questions or comments about this page please forward them via one of the methods detailed on the Contact Us page.